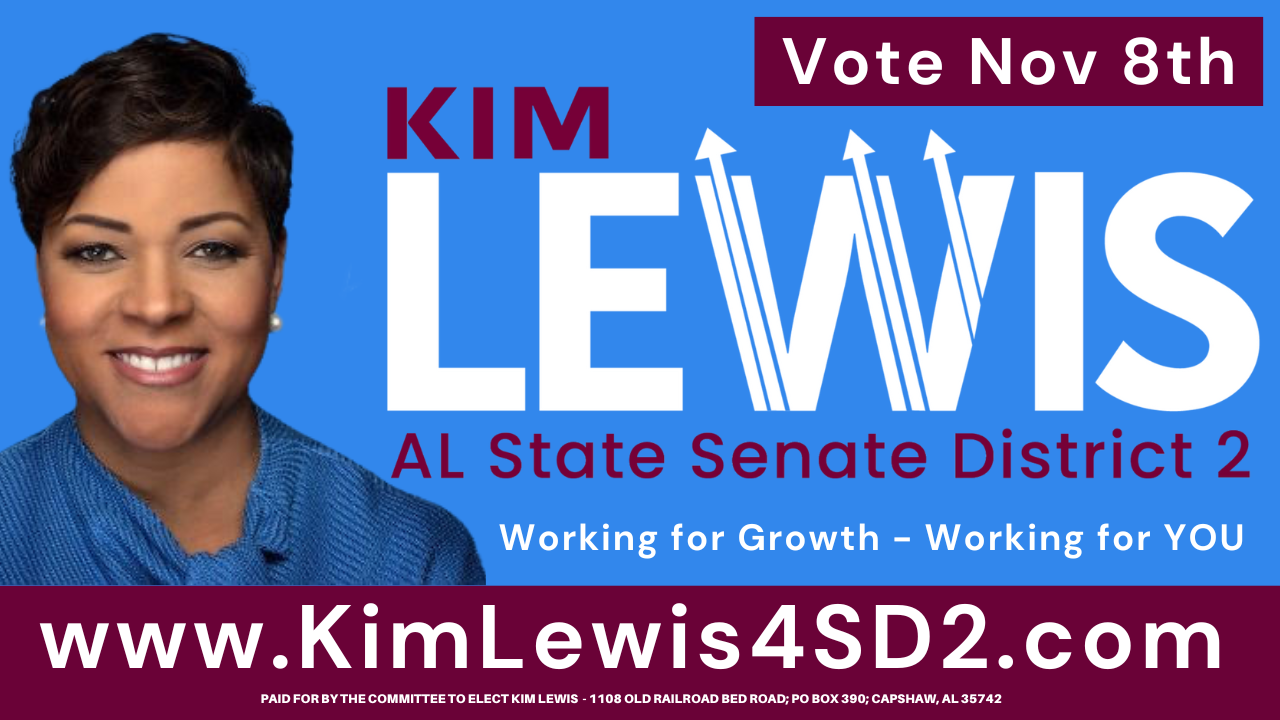 Vote Kim Lewis
AL State Senate District 2
About Vote Kim Lewis
Kim Caudle Lewis is a lifelong resident of North Alabama, born and raised on a farm in Triana and currently living in Harvest with her family.
Kim started her first business in 2002 and has continued to create jobs and economic growth in North Alabama ever since. She is the founder of PROJECTXYZ, a business that provides services in technology, manufacturing, engineering to commercial and governmental customers. She and her husband, Larry, own and operate multiple businesses across North Alabama like the Entrepreneurial Center (TEC 515), an incubator facility for start-up companies and small businesses in need of support.
Kim's success as a businesswoman has afforded her the opportunity to invest in small businesses across North Alabama, saving jobs in danger of being lost and ensuring anchors in the community continue into the next generation.
In addition to her personal business success, Kim has served the community as Chair of the Huntsville/Madison County Chamber of Commerce, the first Black female ever elected as Board Chair. In her time as Chair in 2019, she led $1.8 billion in capital investment in Huntsville, Madison and Limestone County and helped create over 3,000 new jobs.
Kim has quietly served her community in a number of other ways as well—on boards for Huntsville Utilities, Cummings Research Park, Crestwood Medical Center, Health Establishments at Local Schools (HEALS), the University of Alabama Huntsville (UAH) Foundation, and the John C. Calhoun State Community College Foundation Board and on the PTA at her daughter's school.